The Dorrigo Butcher
We worked very closely with Ben and Megan from the Dorrigo butcher, and we created a very easy to use website that not only showcases the fine meats and condiments that the Dorrigo Butcher has to offer, We also added in online ordering at the peak of covid to help streamline orders and make it as easy as possible for the Dorrigo butcher team.
Ben Garnock
"Brad was an amazing asset to our business, He helped setup and maintain our website and made the process painless for us non techy people"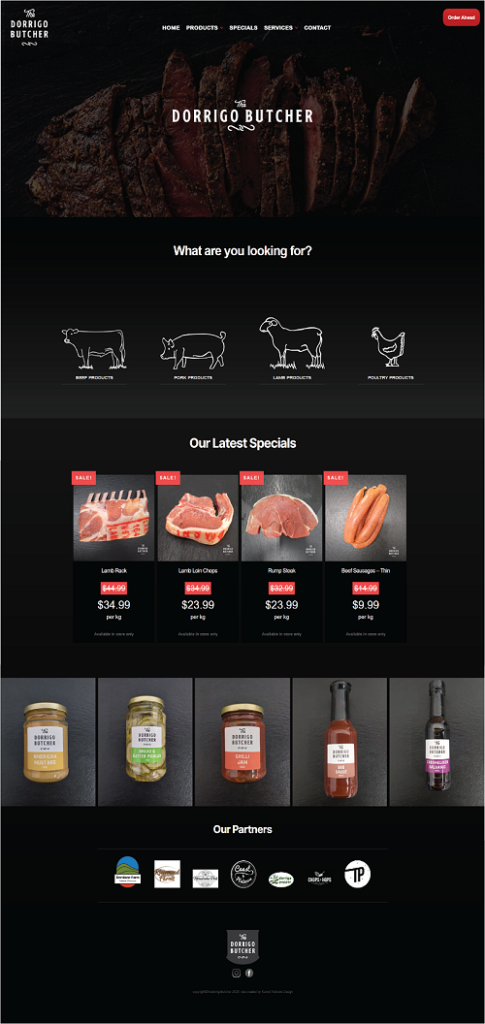 The Dorrigo Butcher App
Customers can now use Royalty Rewards and also get in App specials straight from their phone. The app is connected to their Website, So every time they add specials it will automatically update the app.
Product Design
We helped build the name behind the brand with awesome shoots of what the Dorrigo Butcher has to offer.